About Us
Cavaraty is independently owned establishment based in ,Kuwait and US. Our mission is to succeed through gaining trust and loyalty of our customers and serve them with absolute transparency. The worth of our success is determined only by our contribution to overall satisfaction.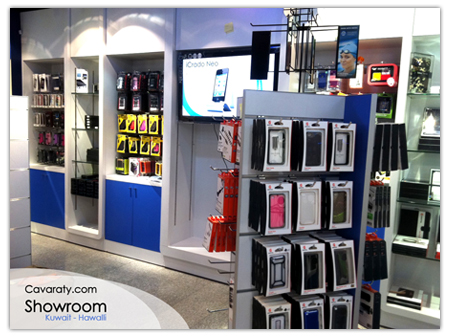 Our aim is to sell high quality mobile products and accessories. Our prices are achieved through extensive studies and research on the product itself and its market.
Besides selling our products, we are enthusiastic about supporting and motivating local entrepreneurs by showcasing their products within our website. We hope to do as much as we can to enhance our community. We intend to develop different ideas in the future, as this is our social commitment to the State of Kuwait and United state of America.
We are being an authorized resellers for the MOST QUALITY Mobile Accessories' brands in the World and deliver them at your door. Our global relationships is continues and growing day after day. If you are a Global Mobile Accessories supplier you may contact us to start a business relationship. Currently we are an Authorized Reseller for more than 25 Global Brands.
Authorized Reseller:
We are an authorized reseller for the HIGHEST QUALITY Mobile Accessories' brands.